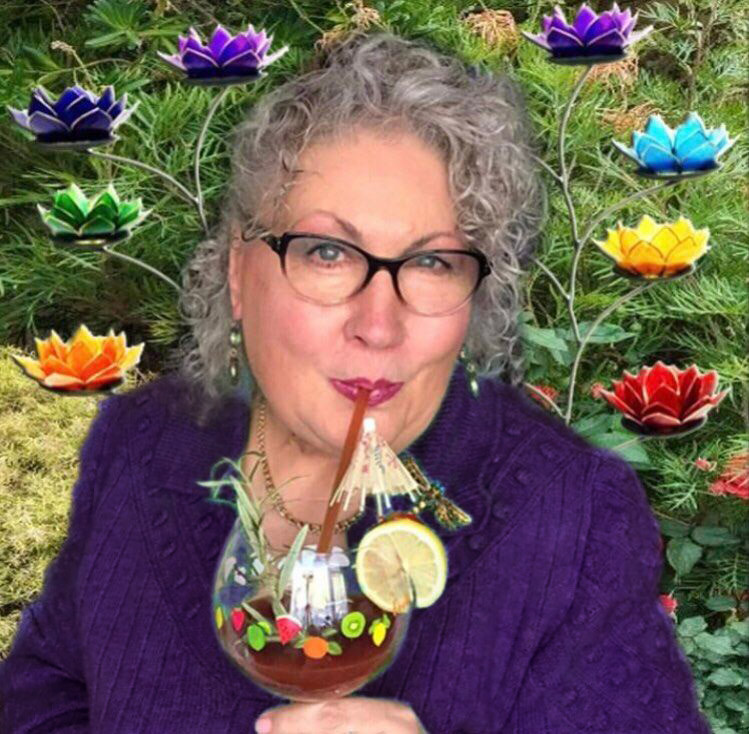 What's my dream? Making the everyday a little bit more special ... today, tomorrow, always ...
for You and me!
Imagine the magic, the real magic of joining hearts in a joyful age-positive community ... a global village stepping up together having each other's back, dedicated in making our everydays exceptional with extraordinary morsels of kindness, drops of hope and joy ... creating beauty in the small things that add up ...
What if our homes were filled with the goodness of pure nature, a vibrational energy of the fullness of love and joy?
What if we could pull back from the rat race of doing and achieving,
being soul driven rather than ego driven?
What if we could allow ourselves playfulness, creativity and fun
no matter what our chronological age says?
What if we could enjoy resources that support us as a whole person that don't cost the earth and are sustainable in every way,
so that future generations can experience extraordinary lives, as well?
Hi! I'm Geli Heimann
, BSc (Hons), MSc Psychology.
I am no longer interested in trying to create an empire and impress anyone.
The time has come to just be authentically me and fully enjoy the best years for the rest of my life, whilst also having fun still generating multiple streams of income.
I decided that I would bring sunshine, light, hope, healing and joy ... mixed with playfulness and pleasure.
Life is too fascinating for me to retire in the traditional way (I'm in my 70's), however I do appreciate being able to shift gears and now fully and unapologetically create the life that I desire ... and loving it!
... how can I bring that sunshine into your life?